Government Investment Partners seeks to generate a relatively high, stable stream of current income while providing for the preservation of capital with the opportunity for longer-term capital appreciation. To accomplish this, GIP pursues investment opportunities in assets that provide attractive current yields along with a shorter‐term capital appreciation that can be achieved through enhancing the lease's term and/or economics.
Kris Jankowski is based in Deer Park, Illinois and founded Government Investments Partners (GIP) in 2017 and is responsible for the overall strategy and direction of the firm. Prior to starting GIP, Mr. Jankowski oversaw the acquisition of approximately 100 government-leased properties totaling over $1 billion during his five-plus year tenure at Boyd Watterson Asset Management (formerly Titanium Real Estate Advisors). During that time, the company developed a reputation as the most prolific buyer in government real estate. Mr. Jankowski has experience in both institutional and corporate real estate. Prior to his time at Boyd Watterson, Mr. Jankowski was with Whirlpool Corporation as a Senior Real Estate Manager overseeing global real estate dispositions. He also worked for First Industrial Realty Trust (NYSE: FR) in various positions in acquisitions, dispositions and accounting. In total, Kris has worked on nearly $3 billion of commercial property transactions. Mr. Jankowski graduated from Miami University with a B.S. in Accounting.
847-310-7220
krisj@govinvpartners.com
Bob Cottle is based in Atlanta, Georgia and serves as a Principal of GIP focused on acquisitions. Prior to joining GIP, Mr. Cottle was a co-founder of Colliers GSAXCHANGE, the investment sales component of Colliers International's Government Solutions national practice group. Mr. Cottle has completed over$400 million of government-leased sale transactions over the past eight years. Mr. Cottle joined Colliers International in 2000 and has nearly 30 years of experience in commercial real estate, with over 25 years in the commercial property sale transactions arena. Prior to joining Colliers, Mr. Cottle was the Chief Underwriter for DECK Realty Group in Atlanta, and has been involved in development, acquisition, disposition, financing, and brokerage during his career. Mr. Cottle graduated from the Georgia Institute of Technology with an M.B.A. in Finance, and the University of South Florida with a B.A. in Accounting. Mr. Cottle holds a CCIM certification and a Georgia real estate license.
404-600-1631
bobc@govinvpartners.com
Jocelyn Ford serves as a Senior Investment Associate focused on acquisitions, and is based in Deer Park, IL. Prior to joining GIP, Ms. Ford was a Vice President at Lake Forest Real Estate Capital, a capital markets advisory that arranges debt and equity financing for commercial real estate. Ms. Ford brings over 15 years of professional experience having also worked with First Industrial Realty Trust and Baird & Warner Real Estate Capital. She has extensive experience underwriting and closing high value transactions across the US for both dispositions and debt investments. Jocelyn holds a MA in Mathematics Education and a BS in Finance from DePaul University.
312-248-6300
jocelynf@govinvpartners.com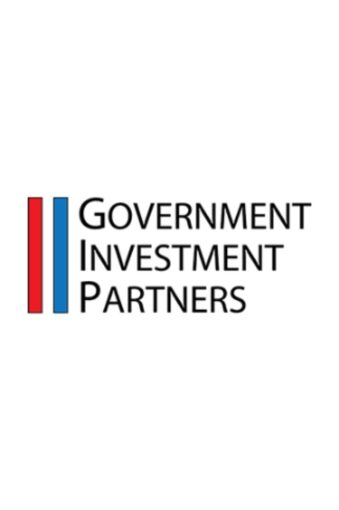 Cindy Pedersen is based in Deer Park, Illinois, and serves as an Office Manager and Executive Assistant in a variety of fields. Ms. Pedersen has over 20 years working as an executive assistant. Most recently she worked to provide assistance to the Executive Director of a 240-bed skilled nursing facility. Ms. Pedersen's strengths are adaptability, strong attention to detail, high level of discretion, as well as experience in managing and prioritizing complex schedules for senior level executives. She was recently recognized by her previous employer as Employee of the Year.
cindyp@govinvpartners.com
847-480-3474
Dan Wyatt is based in Sacramento, California and serves as a Principal of GIP focused on asset management. Prior to joining GIP, Mr. Wyatt spent approximately five years with Buzz Oates, a leading West Coast development and investment company, where he performed asset management duties for 3.2 million square feet of industrial, office, and retail space in California and Texas, approximately 410,000 square feet of which is leased to State or Federal Government tenants. Dan brings 20 years of institutional and private commercial real estate experience to the team, having worked with First Industrial Realty Trust, Credit Suisse, and Colliers International. He has extensive experience in acquisitions and dispositions, and has been a key component of the purchase of over 10 million of square feet of property, along with the origination and funding of hundreds of millions of dollars in commercial loans. Mr. Wyatt holds an M.B.A. in Real Estate Finance and Investment from DePaul University, a CCIM certification, and is a Licensed Broker in the State of California.
916-245-3985
danw@govinvpartners.com
Laura Artus is based in Deer Park, Illinois, and serves as a Senior Vice President focused on the company's operations. Prior to joining GIP, Ms. Artus founded Artus Property Services a consulting firm assisting clients on real estate transactions primarily in the areas of physical and environmental due diligence. Ms. Artus also served as a Senior Vice President for CenterPoint Properties for 20+ years in various roles since its inception including Due Diligence and Risk Management. She provided due diligence, environmental, deal structuring, and negotiating advice for over $931M Acquisitions/Re-Developments, $70M Dispositions, and over $5M Vertical Development and Business Parks for the Company, CalPERS, Wispark, and UBS. Ms. Artus holds an Environmental Risk Management designation from the University of Houston, Environmental Risk Strategies Institute.
312-248-6300
Matt Johnston is based out of Deer Park, Illinois, and serves as an Analyst for GIP focused on asset management, acquisitions, investor relations, and marketing. Mr. Johnston diligently assists with a wide variety of company projects. Prior to joining GIP, Mr. Johnston worked in software sales and for a Chicago based logistics company acting as a liaison to UPS. Mr. Johnston holds a B.S. in Sport Business with minors in Business Management and Entrepreneurship from Miami University.
312-248-6300
mattj@govinvpartners.com