Government Management Partners (GMP) is located in Deer Park, IL and comprised of a seasoned team of commercial real estate professionals dedicated to optimizing asset value through customer service, tenant retention, and pro-active property management. We use state-of-the-art technology to provide both high level service to our tenants and accurate monitoring and analysis for ownership. GMP achieves success by executing on the dynamic strategic plan and maximizing our assets value.
Dan Wyatt is based in Sacramento, California and serves as a Principal of GIP focused on asset management. Prior to joining GIP, Mr. Wyatt spent approximately five years with Buzz Oates, a leading West Coast development and investment company, where he performed asset management duties for 3.2 million square feet of industrial, office, and retail space in California and Texas, approximately 410,000 square feet of which is leased to State or Federal Government tenants. Dan brings 20 years of institutional and private commercial real estate experience to the team, having worked with First Industrial Realty Trust, Credit Suisse, and Colliers International. He has extensive experience in acquisitions and dispositions, and has been a key component of the purchase of over 10 million of square feet of property, along with the origination and funding of hundreds of millions of dollars in commercial loans. Mr. Wyatt holds an M.B.A. in Real Estate Finance and Investment from DePaul University, a CCIM certification, and is a Licensed Broker in the State of California.
916-245-3985
danw@govinvpartners.com
Laura Artus is based in Deer Park, Illinois, and serves as a Senior Vice President focused on the company's operations. Prior to joining GIP, Ms. Artus founded Artus Property Services a consulting firm assisting clients on real estate transactions primarily in the areas of physical and environmental due diligence. Ms. Artus also served as a Senior Vice President for CenterPoint Properties for 20+ years in various roles since its inception including Due Diligence and Risk Management. She provided due diligence, environmental, deal structuring, and negotiating advice for over $931M Acquisitions/Re-Developments, $70M Dispositions, and over $5M Vertical Development and Business Parks for the Company, CalPERS, Wispark, and UBS. Ms. Artus holds an Environmental Risk Management designation from the University of Houston, Environmental Risk Strategies Institute.
312-248-6300
Matt Johnston is based out of Deer Park, Illinois, and serves as an Analyst for GIP focused on asset management, acquisitions, investor relations, and marketing. Mr. Johnston diligently assists with a wide variety of company projects. Prior to joining GIP, Mr. Johnston worked in software sales and for a Chicago based logistics company acting as a liaison to UPS. Mr. Johnston holds a B.S. in Sport Business with minors in Business Management and Entrepreneurship from Miami University.
312-248-6300
mattj@govinvpartners.com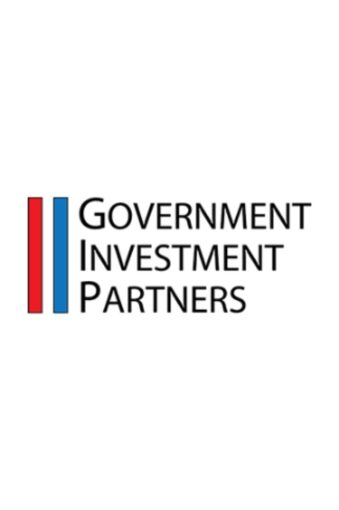 Diane Jones is based out of Deer Park, Illinois and serves as Accounting Manager for the Property Management Division of GIP. She is focused on overseeing all financial reporting activities of the managed property portfolio. Prior to joining GIP, Ms. Jones was employed with a property management company that specialized in rental apartment communities. Previously, she worked for Cushman & Wakefield as an Accounting Manager for the Property Management Division. Included in her responsibilities was overseeing all accounting functions for the management of the 1 million square foot Kemper Insurance HQ. Ms. Jones brings 25+ years' experience in property management accounting having also worked for CAMCO, a division of Capital Associates group. Ms. Jones holds a B.S. in Accounting from the University of Illinois-Chicago.
312-614-4065
dianej@govinvpartners.com
Fred Waldman is based in Deer Park, Illinois and is charged with Property Management and Operations of GIP's growing portfolio. Mr. Waldman brings over 20 years' experience in Property, Asset and Transaction Management, Corporate Real Estate Services and Lease Administration expertise to our property services platform. He is highly regarded for delivering effective solutions, operating and financial efficiencies to property owners, Fortune 500, and middle market companies globally. Mr. Waldman holds an MBA from Boston College and is a Licensed IL Real Estate Broker.
312-883-3442
fredw@govinvpartners.com